Smarter Conversations Lead to Smarter Outcomes.
Deliver immediate outcomes

AI that easily understands customers responds faster with both conversational and structured steps to achieve outcomes efficiently.

Enjoy happier customers

Powerful natural language understanding enables easier comprehension of customer inquiries, reduces repetition and frustration. Improve satisfaction and drives revenue growth.

Enhanced agent productivity

Agents don't have to deal with mundane repetitive tasks and can focus on the more complex ones.
Better Conversations for Brand Love.
Deliver exceptional results with AI that can have more accurate natural conversations.
Netomi's Conversational AI is available on the customers' channel of choice with a best-in-class and insanely accurate natural language engine. Netomi integrates intent and entity detection alongside knowledge search to deliver an unparalleled and integrated conversational experience. The result – fewer steps to outcomes, happier customers and valuable business impact.
Boost Agent Productivity.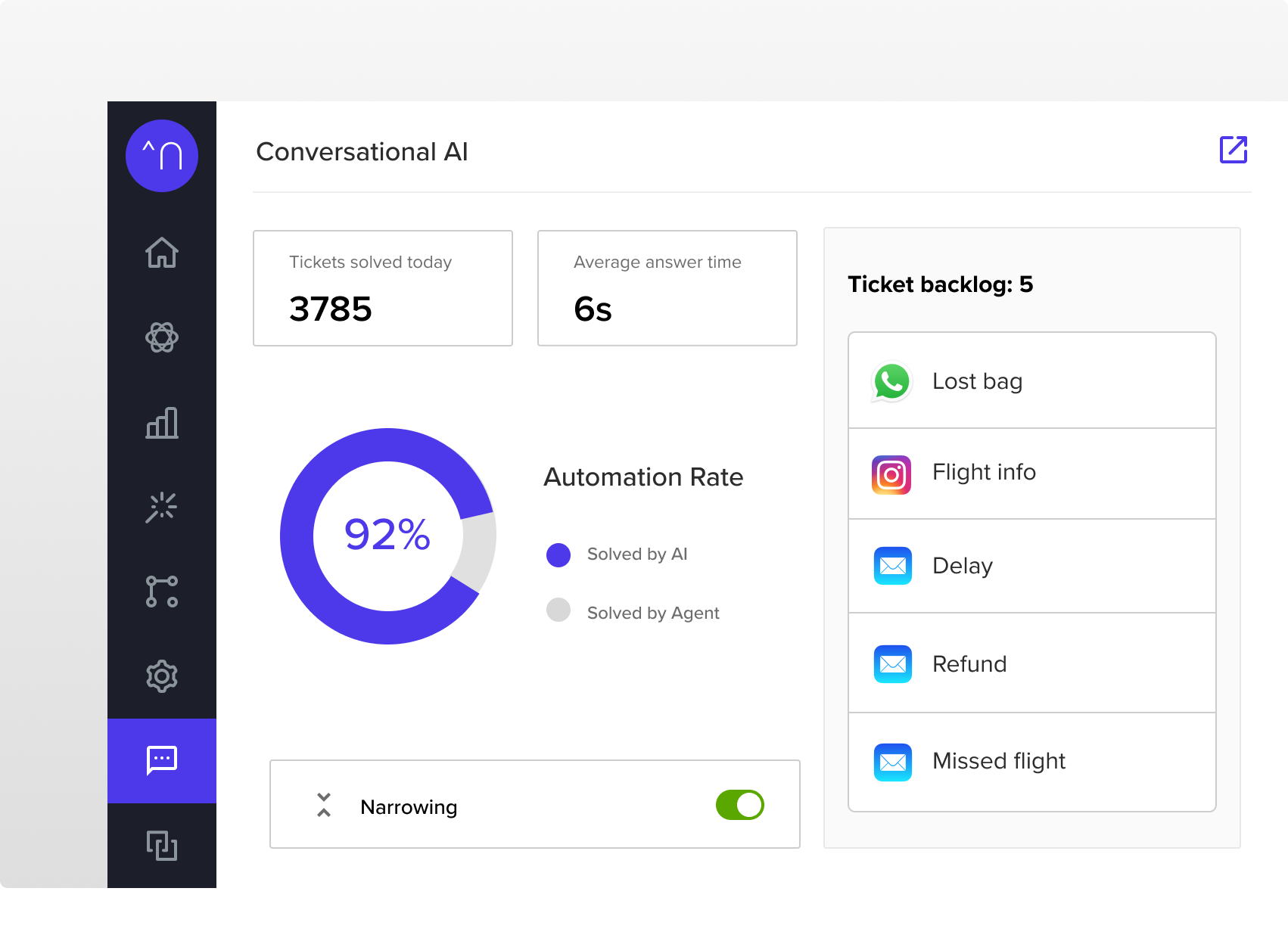 Let Netomi handle the repetitive tasks while agents focus on the complex exceptions.
Optimizing the use of the agent's time, the Netomi co-pilot can gather information from users, collect data from business systems and draft responses for agents to send, so agents spend only the time they need to resolve the inquiry.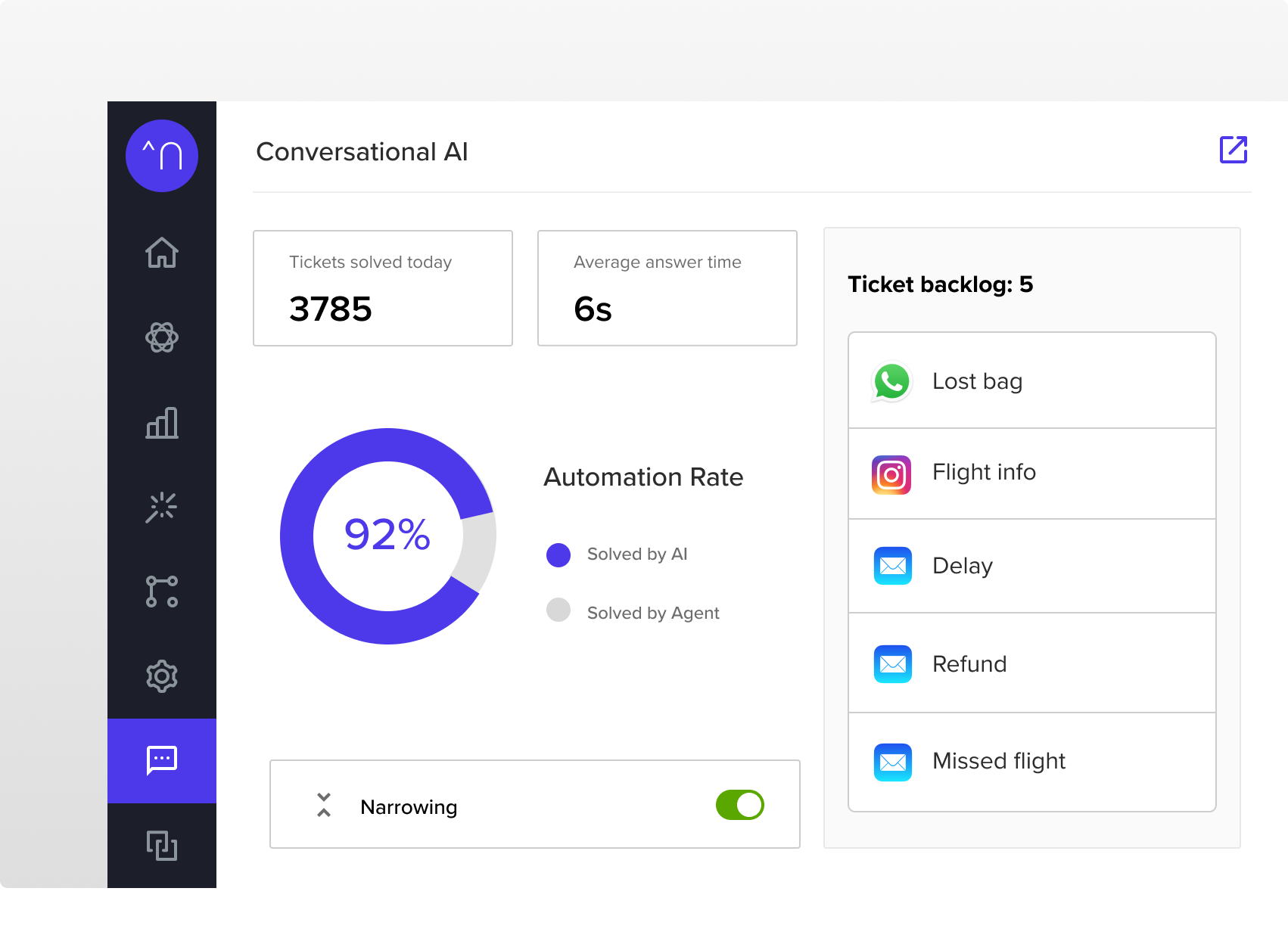 Features.
Comprehensive Conversational AI
Rich Messaging
Free Text and Form Input
Proactive Messaging
Menus and Suggestions
Integrated Knowledge Search
Use as Standalone or with Agent Desks
Business Data Integration
100+ Languages
Flexible Customization