Realize Resolution on Structured Data Input.
Improve request routing

Apply AI to webform input to speed the routing of structured data requests. Boost tag and ticket quality.

Boost self-service rate

Automatically deflect webform related tickets and reduce handle time.

Engage in real-time

Go beyond static forms with an interactive experience that keeps the user focused on only the relevant data needed.
Empower Your Customers with Webforms That Resolve.
Increase self-service rates by nudging users to explore options while keeping the submission process, interactive, and engaging.
Customers no longer have to wait for hours or days to get a webform response – receive personalized resolutions in a matter of seconds.
Empower Agent Performance.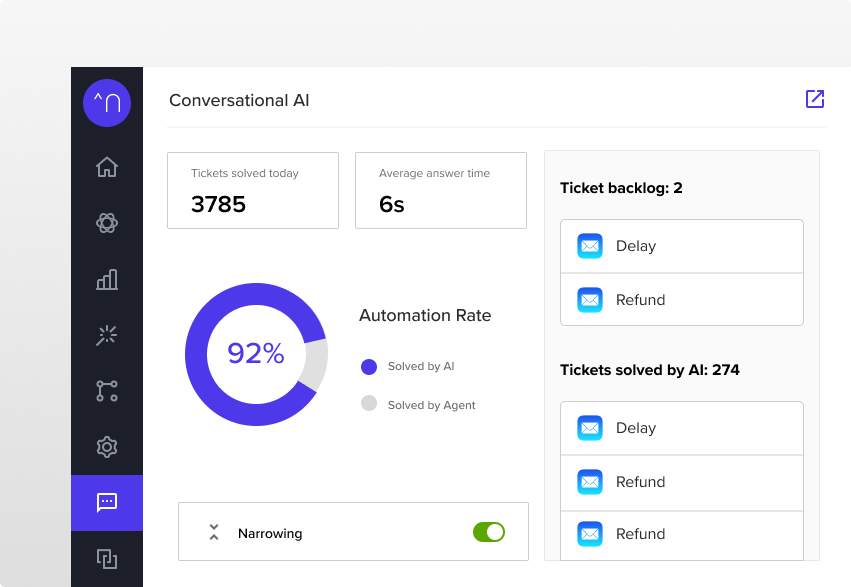 Lighten the weight of your webforms.
Reduce support case tagging errors and agent handling delays due to incorrect tagging and routing.
Avoid a backlog of webform-originated email tickets for your agents. Netomi Autopilot can handle most of your repetitive webform inquiries.
Improve the quality of your data intake.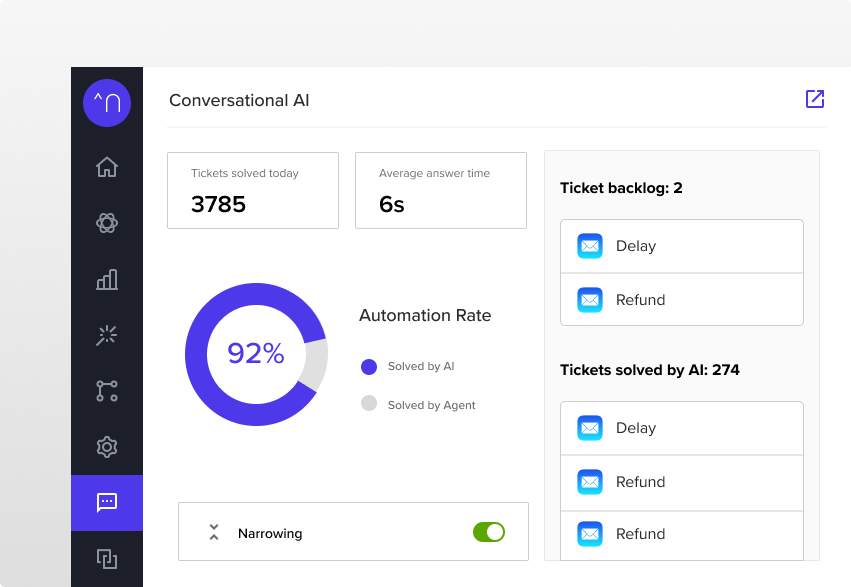 Features.
Autopilot and Co-pilot Modes
Ticket Tagging and Routing
Agent Escalation
Agent and Customer Feedback
Knowledge Article Recommendation
Works with Agent Desks