The Deployment Journey.
Netomi is 100% dedicated to Conversational AI and customer success. See how it all comes together.
Discover & Plan

An initial kickoff meeting and discovery sessions to gain an understanding of a customer's business and define the AI solution and implementation scope.

Configure & Launch

The design of the overall AI solution architecture, AI model training, and workflow and technical configuration. Then, we go live!

Post Launch

The journey isn't over yet – we analyze and optimize the AI's performance and identify new use cases and emerging topics.
Go Beyond the Initial Implementation Phase to Grow and Evolve.
A strong vision and detailed strategy to guide digital transformation success

Lay the foundation with a sturdy support structure, for lasting impact on both your CX team and customers.

A quick and seamless implementation journey, for rapid time to value

A well-designed and executed roadmap, so you can see results in a flash.

Continual support from knowledgeable, technical, and customer-centric pros

A dedicated success team to help your team achieve momentous results with proactive monitoring and care.

Access to an all-star community and handy resources

We share best practices and product training to help you along the way.
Our Customers' Results Speak Netomi.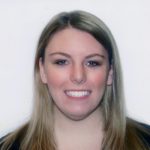 Allison Bush
Manager, Customer Success Team
Within weeks of implementation of the beginning stages, we had boosted customer satisfaction by 30% by attentively responding to user concerns and optimizing processes. The AI was effortless to implement and optimize with an immediate impact upon launch and Netomi's communication and outreach was exceptional and accessible.