Financial Intents You Can Count On.
Our platform is already trained on key fintech intents to deliver quick time to value and spur long-term loyalty.
Awareness

Consideration

Product Options

Referrals

Personalized Recommendations

Purchase

Account Options

Upsell/Cross Sell

Porting Accounts

Transfers

Service

Billing and Payments

Reporting

Troubleshooting

App-related issues

Loyalty

Proactive care

Referral program
How Conversational AI Addresses Fintech's Moments.
Revenue Moments
Predict customer profile and spending patterns to recommend higher interest savings accounts.
Service Resolution Moments
Automate and inform common requests to change passwords, link accounts, transfer balances, and conduct transactions.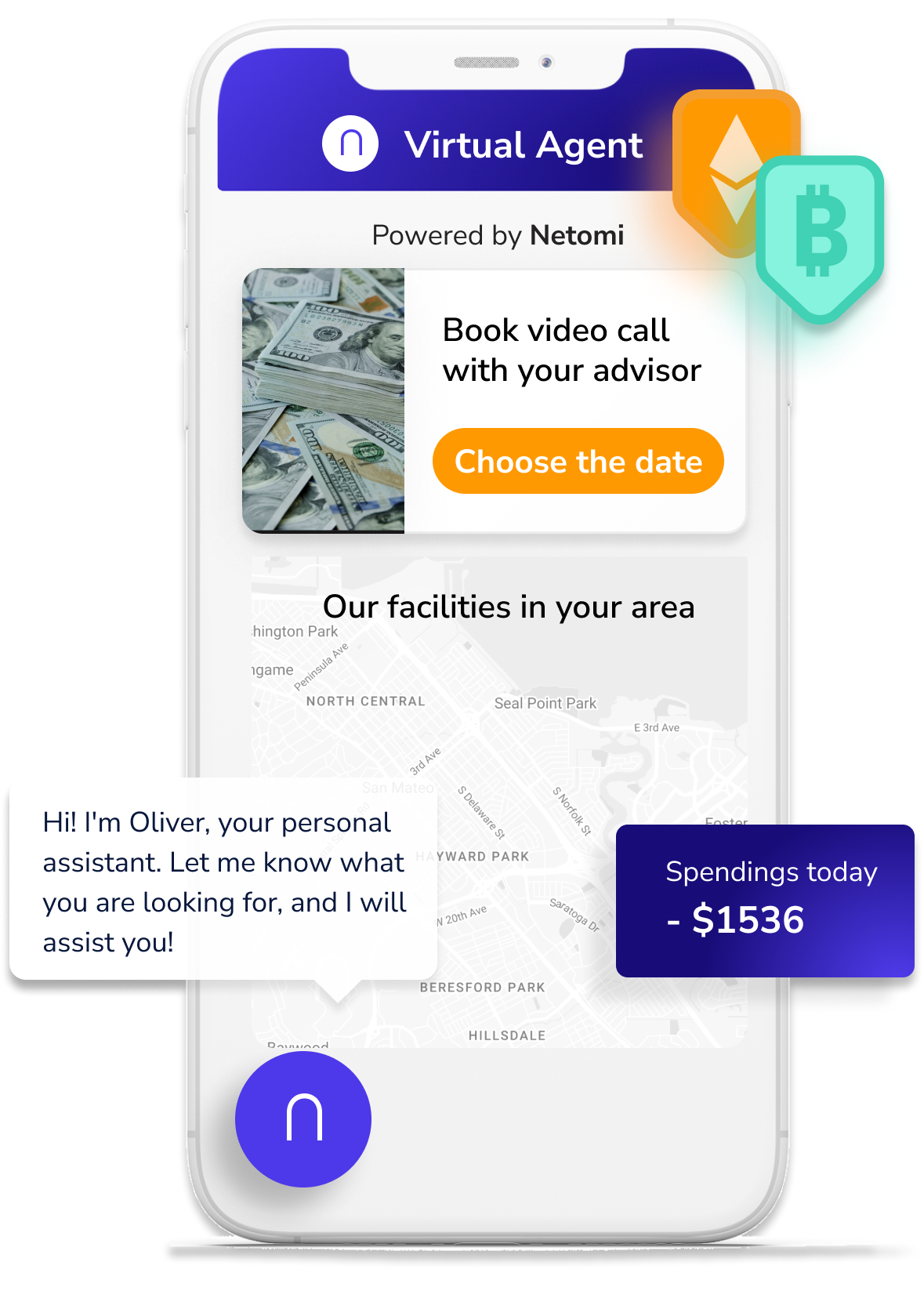 Brand Experience Moments
Offer personalized and immediate global service on security or account access issues.
Loyalty Moments
Reduce churn and build loyalty by offering companion loans, credit cards, and other products.
Our Customers' Results Speak Netomi.
Ben Terrill
Director, Customer Experience
We had hard integration requirements and the whole team has been nothing but stellar in supporting us with a solutions-oriented mindset. Our requests were not easy, but the team has handled them with grace. Netomi's support has been world-class!
Best in CX Results.
87 0 %

Deflection Rate

92 0 %

Response Time Improvement

97 0 %

Accuracy Rate