Engage the Guest Experience From Dreaming to Remembering.
Our AI platform is already trained on key travel intents to deliver quick time to value and drive guest loyalty.
Awareness

Destinations and routes

Health guidelines

FAQs

Consideration

Cancellation policies

Availability

Personalized 
recommendations

Purchase

Booking

Upgrades

Seat changes

Purchase vouchers

Service

Check-in

Flight status

Refunds

Lost baggage

Loyalty

Loyalty points

Proactive care

Rewards and Discounts
How Omnichannel AI Addresses the Travel World's Experiences.
Revenue Moments
Move travelers from dreaming and planning moments to booking with proactive price alerts and promotions.
Service Resolution Moments
Handle cancellations, changes, and upgrades quickly to help with agent backlog.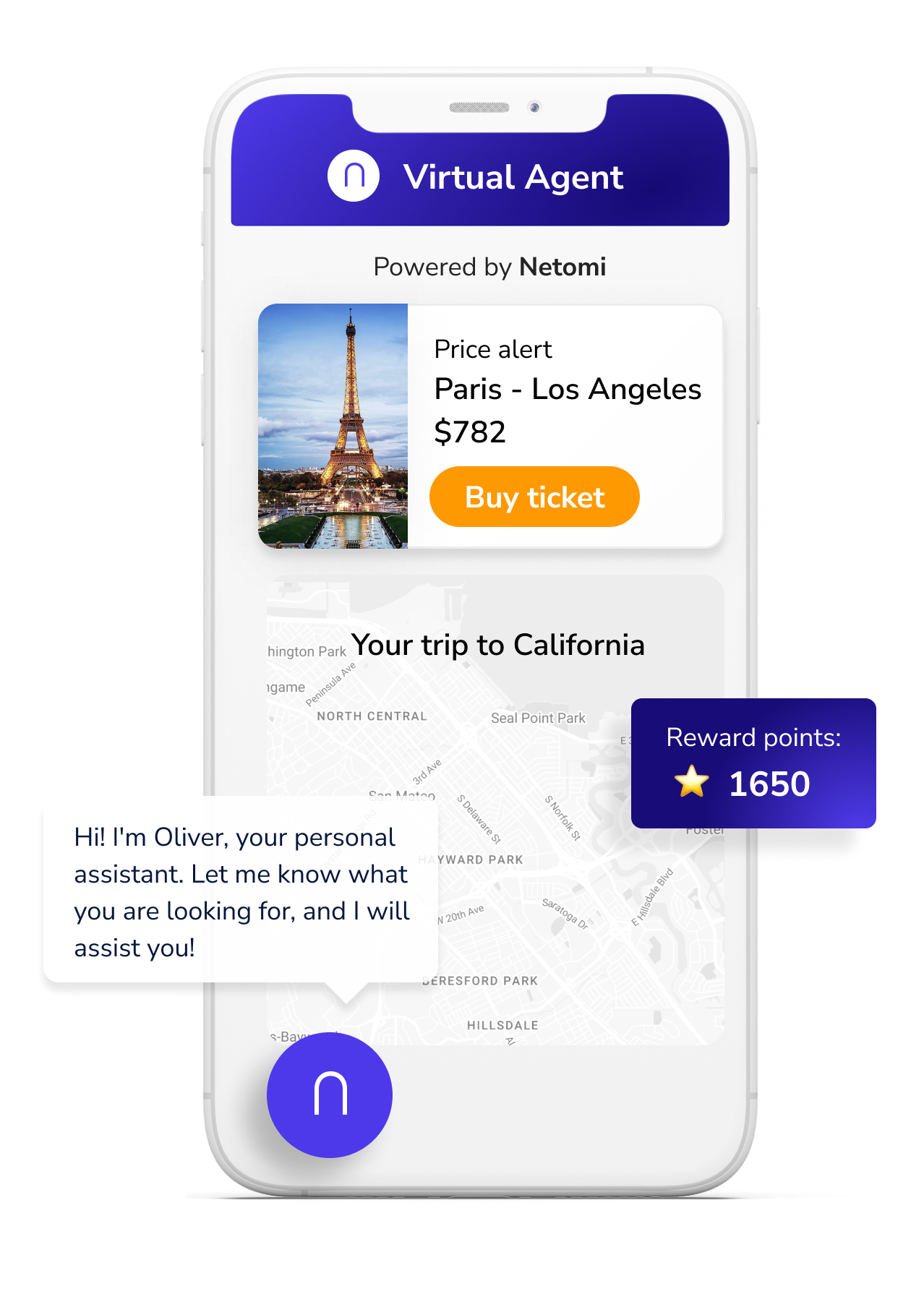 Brand Experience Moments
Connect dreaming, planning, booking, experiencing, and remembering moments to personalize travel with tips and recommendations.
Loyalty Moments
Encourage travel rewards for repeat visitors based on flight, stay frequency and travel patterns.
Our Customers Scale Their Travel CX with AI.
Alfredo Tan
Chief Digital and Innovation Officer
The volume of messages handled by our virtual agent increased 45-fold as a result of the pandemic. Capable of answering hundreds of the most-frequently asked questions, our chatbot deflected tens of thousands of calls from our human agents.
Best in CX Results.
24 0 %

Increase in CSAT

80 0 %

Email coverage rate

87 0 %

AI resolution rate